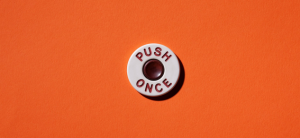 Leadership may be complex, but it doesn't have to be complicated, we can always simplify.
I was his coach. He complained that his leadership was filled with complications, and he did not like my answer. I told him he was to blame.
Often our greatest hardships are those we impose upon ourselves. There are some who think that in order to be a great leader, we have to allow life to teach us the hard way—but in truth, if we are open to learning things can come with ease. Great leaders are almost always great simplifiers.
Here are 10 ways you can begin right now to simplify your leadership:
1. Don't try to read minds. Simplify your leadership by learning to communicate. Learn how to ask questions and listen to the answers. Some of the biggest and most unnecessary complications come from a lack of communication and understanding.
2. Keep your word. Complications occur when people don't say what they mean or mean what they say. Simplify by living and leading with honesty, accountability and responsibility. Keep your promises and remember that what you say matters because people are listening.
3. Life is too short to waste time being cranky. Simplify by being mindful of your attitude. There will always be a lot of things you can't control, but every situation comes with a choice of how you will respond—and your leadership is created in the way you choose your attitude. You can be cranky or you can be confident.
4. Forgive everyone, especially yourself. Few things are as complicating as anger. Simplify by reminding yourself to simply—as the song says—let it go! Feelings of hurt and resentment are worthless and can only drag you down. When you can find the courage to forgive and move on, it's incredibly liberating. Always be the first to forgive—especially when it comes to forgiving yourself.
5. Don't try to please everyone.. Trying to make everyone happy isn't just complicated but impossible. This one's easy to simplify: Just do what is right and treat people as you would like to be treated. Beyond that, don't fret over what people think of you and your actions.
6. Stop worrying about your mistakes. The best leaders know that mistakes are here to bring us great wisdom. If you can look back at the mistakes you've made—a month ago, a year ago, five years ago—can you see the lessons you've learned? Did you really need to worry about them?
7. Take great care of your health. Get fit. It doesn't matter what you do, but do it. Get into the best shape of your life. Self-neglect complicates every aspect of your life. You need to be sound in mind, body and soul to lead from your best self. Simplify first by getting a physical to make sure your health is in order, then making any needed changes to your diet, activity level, and sleep habits.
8. Look at your inner circle. . Don't let the people you spend time with become a source of complication. Relationships that take up too much of your energy need to be ended—or, if it's someone you must be around—minimized as much as possible. Simplify by spending time with people you admire; make your inner circle smart, driven and like-minded.
9. Kick bad habits.. If there is a habit that is complicating your leadership or your life, simplify by resolving to change it. On average it takes about 30 days to change a negative habit into a positive one, but the benefits will last a lifetime. Don't allow a bad habit to compromise your potential.
10. Make time for what's important.. A state of being busy but unproductive is a common source of complication. Simplify by knowing what is most important and making those items a priority. Simplify your to-do list to make time for things that are truly important.
One of the powerful things you can do is examine all aspects of your leadership and ask yourself if your attitudes and actions are simplifying or complicating your leadership. If the answer is "complicating," do everything you can to reverse it.
Lead From Within It's easy to allow leadership to be frittered away by complications. We must simply. Simplify. Simplify. Simplify.
---
N A T I O N A L B E S T S E L L E R
The Leadership Gap
What Gets Between You and Your Greatness
After decades of coaching powerful executives around the world, Lolly Daskal has observed that leaders rise to their positions relying on a specific set of values and traits. But in time, every executive reaches a point when their performance suffers and failure persists. Very few understand why or how to prevent it.
---
Additional Reading:
• Fair is not always fair.

• In the words of a leader
• What legacy are you leaving
• How to become a leader you admire
Photo Credit: Getty Images
---
Lolly Daskal is one of the most sought-after executive leadership coaches in the world. Her extensive cross-cultural expertise spans 14 countries, six languages and hundreds of companies. As founder and CEO of Lead From Within, her proprietary leadership program is engineered to be a catalyst for leaders who want to enhance performance and make a meaningful difference in their companies, their lives, and the world.

Of Lolly's many awards and accolades, Lolly was designated a Top-50 Leadership and Management Expert by Inc. magazine. Huffington Post honored Lolly with the title of The Most Inspiring Woman in the World. Her writing has appeared in HBR, Inc.com, Fast Company (Ask The Expert), Huffington Post, and Psychology Today, and others. Her newest book, The Leadership Gap: What Gets Between You and Your Greatness has become a national bestseller.
---