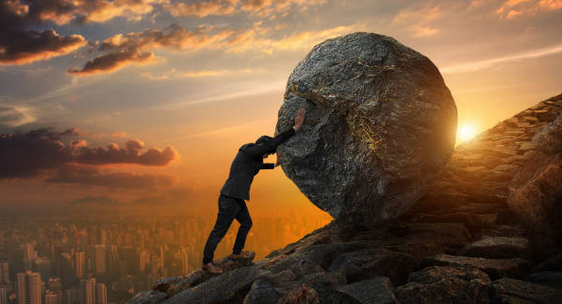 We all have experienced difficult events, emotional hurts, and serious mistakes. Life is never without struggle, and the way to live it on life's terms is to accept ourselves as we truly are, and embrace the journey.
The heart of struggle is an important part of our leadership's journey. It identifies our limitations and our pain—and our quest to move through them despite of them.
[quote]Life makes senses when we are centered in our heart, it leads us to our own unique journey.[/quote]
Here are some steps to follow on our path:
Awakened HEART. Many of us suffer and when we do we numb ourselves and reject what we feel, and so, we get stuck where we are. To awaken our heart is to see reality.
Committed HEART To commit our hearts is to allow whatever may come. It's a requirement for acceptance of self.
Experiential HEART. In accepting our struggles, we experience our heart in a new way.  We observe ourselves, to find new frontiers to embrace uncertainty.
Enlightened HEART: Thoughts can become saboteurs, wounding and demonizing. Allow your heart to be the source of light that drives away the shadows.
Identified HEART. Struggle means getting rid of the old and trying on something new. To Identify your own heartbeat, your own gifts, is to bring your truest self to this task.
Returned HEART.  The returned heart is  a homecoming of sorts, its about processing what you've learned on your journey and sharing, teaching, and allowing others to benefit from your journey.
Our journey is filled with never ending struggles, we must meet them with an open heart.
The mind will not get you through at the heart of struggle, but getting closer to the heart's wisdom will let us learn from its intelligence.
The heart knows what the mind struggles with.
Lead From Within: At the end of day, our suffering is a signal that we are misaligned with our calling, and it's the heart of struggle that helps our leadership to unfold, as we put to death some parts of ourselves and give birth to something new.
---
N A T I O N A L   B E S T S E L L E R
The Leadership Gap: What Gets Between You and Your Greatness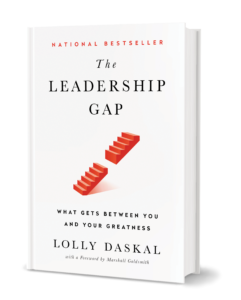 After decades of coaching powerful executives around the world, Lolly Daskal has observed that leaders rise to their positions relying on a specific set of values and traits. But in time, every executive reaches a point when their performance suffers and failure persists. Very few understand why or how to prevent it.
---
Additional Reading you might enjoy:

Photo Credit: Getty Images
---
Lolly Daskal is one of the most sought-after executive leadership coaches in the world. Her extensive cross-cultural expertise spans 14 countries, six languages and hundreds of companies. As founder and CEO of Lead From Within, her proprietary leadership program is engineered to be a catalyst for leaders who want to enhance performance and make a meaningful difference in their companies, their lives, and the world.

Of Lolly's many awards and accolades, Lolly was designated a Top-50 Leadership and Management Expert by Inc. magazine. Huffington Post honored Lolly with the title of The Most Inspiring Woman in the World. Her writing has appeared in HBR, Inc.com, Fast Company (Ask The Expert), Huffington Post, and Psychology Today, and others. Her newest book, The Leadership Gap: What Gets Between You and Your Greatness has become a national bestseller.
---